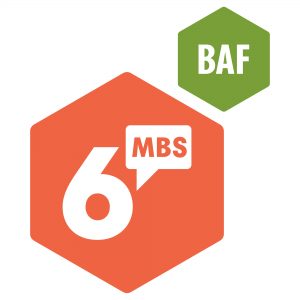 What stories will be told?
6Mbs is an informal and fun gathering featuring presentations by esteemed speakers from diverse cultural disciplines. Speakers present their building story through 18 images. The total time allotted for each slide is 20 seconds and, as the slide changes after 20 seconds, so does the related verbal content. Hosted by a new guest emcee each event, you'll need to see it to believe it!
See past speakers on our YouTube channel!
This edition will be held at the Adam Mickiewicz Library, the new home of Torn Space Theater.
All proceeds benefit BAF's educational programs.
Speakers and the guest emcee will be announced leading up to the event.