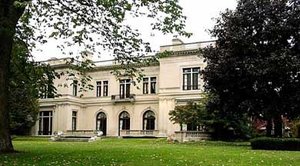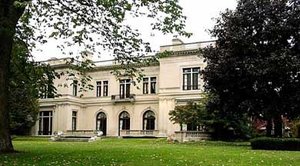 Hosted by the AIA Buffalo/WNY Chapter | Led by the team at Explore Buffalo
JOIN US ON A TOUR OF THE DELAWARE MANSIONS
The richest of the rich in Buffalo put their wealth on full display on this section of Delaware Avenue, home to the grandest collection of mansions built in the city. Marvel at these grandiose monuments to the Gilded Age and enjoy the intriguing stories of the families who built them – many were related – on this tour of Delaware Avenue from North Street to Bryant Street. This is an exterior-only tour.
This tour meets at the Theodore Roosevelt Inaugural Site at 641 Delaware Avenue, Buffalo, NY 14202 and will begin promptly at 10:30 a.m. Meet in front of the Inaugural Site on the Delaware Avenue side. Parking is available in the Inaugural Site's parking lot accessible from Franklin Street or Delaware Avenue. Please park close to the TR Site building in either the center section or along the south wall of the parking lot. This tour is approximately ninety minutes in length.
Tickets are $20 per person.