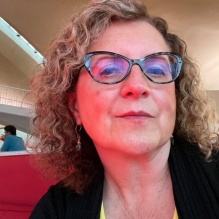 Barbara Campagna (BPS'84) | Principal, BAC/Architecture + Planning, PLLC
A program in our PERSPECTIVES speaker series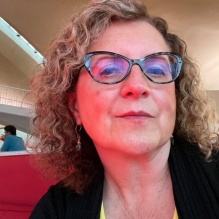 Barbara A. Campagna has worked for the past 30 years as an architect, planner and historian – reinventing and restoring historic and existing buildings. Barbara has completed the restorations of some of the most significant National Historic Landmarks in the country and is a recognized leader in the preservation and modernization of modern heritage.
Barbara ran her own architecture firm for many years in New York City, served as the Regional Preservation Officer for the Northwest Region of the General Services Administration and from 2006-2011 was the Chief Architect for the National Trust for Historic Preservation. Her current firm, BAC/A+P has integrated all of her work as a private architect, non-profit administrator and government preservation officer for the past 11 years.
She has lectured extensively, organized many conferences, serves on a variety of nonprofit Boards, teaches, writes and is the author of two books including Changing Places: ReMaking Institutional Buildings which focuses on the adaptive use of historic asylums and prisons. She is the recipient of the National AIA Young Architect of the Year Award 2002 and was elevated to Fellowship in the AIA in 2009. She has a BPS in Architecture from the University at Buffalo and an MS in Historic Preservation from Columbia University.