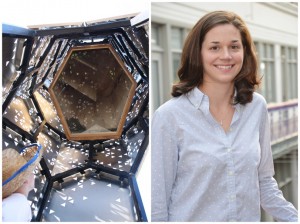 Courtney Creenan-Chorley has been selected from more than 100 nominations as a young leader in the Buffalo community. The "Top 30 Under 30" list considers factors such as career achievements, leadership and initiative, community engagement and each nominee's potential to become a community leader on a grand scale.
Courtney has been a member of the Buffalo Architecture Foundation Board for over a year and a half—dedicated to the pro bono mission of the organization to design for the public good. In 2012, she and a team from the University at Buffalo won BAF's Pro Bono Publico award for design excellence for their work with Hive City. This award recognizes exemplary pro bono services, rendered in the public interest without fee or with a significant reduction in fees, provided to not-for-profit clients.
Courtney is an exceptional young leader and BAF is proud to have her as a board member!