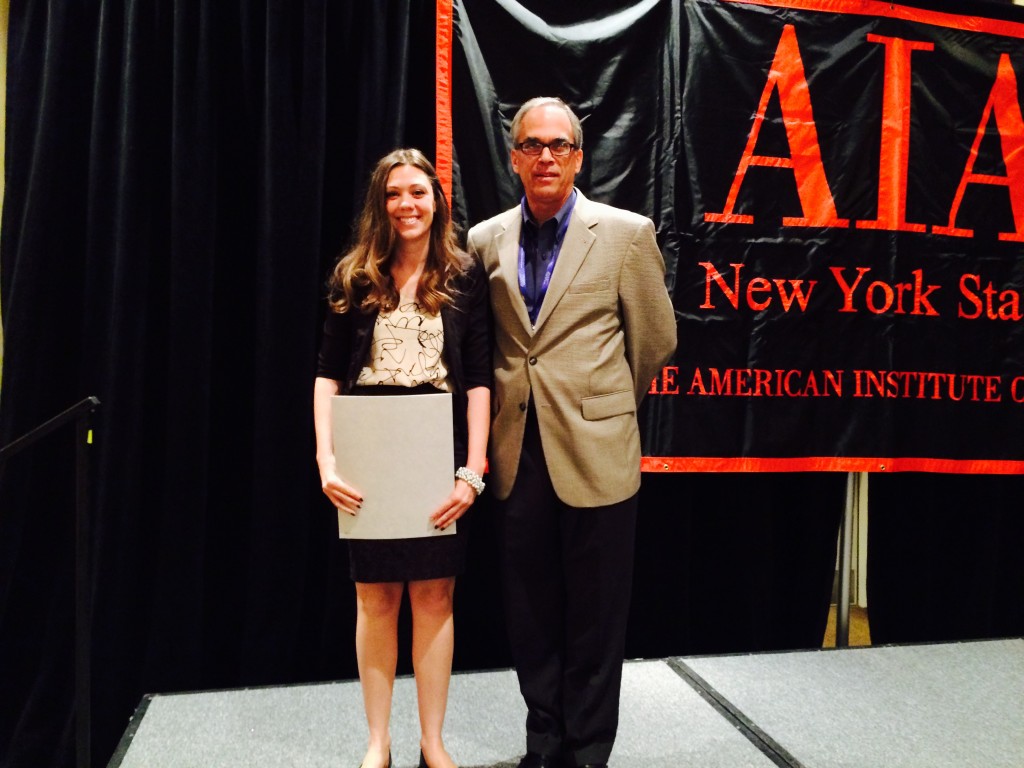 Congratulations to our BAF Vice President Linsey Graff, Assoc. AIA, who has received the 2014 Associate Award for the AIA NYS Chapter!
If you know Linsey, whether through BAF, the Architecture + Education Program, or her myriad of her other endeavors, you know she is exceptionally qualified for this State-wide award.
As one of the founding member of the Foundation, she found her calling through the Arch+Ed program where under her leadership, expanded outreach by nearly 50% by reaching more students, increasing volunteer base and reaching out to more Buffalo public schools. She has expanded BAF's Education programming to include biweekly Family Workshops, Charter School Residencies, Youth Tours of Buffalo's Architecture, Programming for Native American Summer Camps and soon a Mentoring Programs for high school students interested in pursuing architecture as a career. This expansion in programs will result in reaching over 1,000 children annually.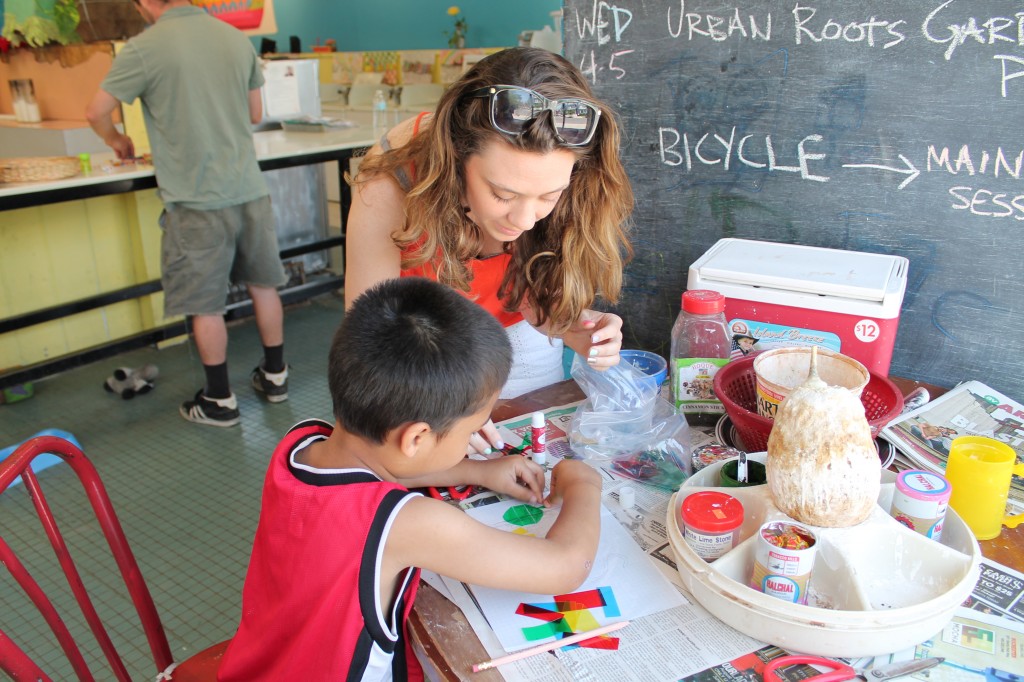 In 2014, she began her term as Vice President/President Elect for the Buffalo Architecture Foundation, focusing on the creation of Festival of Architecture – Buffalo, a week long celebration of Buffalo's architecture and its people in honor of World Architecture Day. For FAB's Family fun day, Linsey brought together over a dozen well-known cultural organizations to provide free educational workshops, games, tours and activities for children and their families.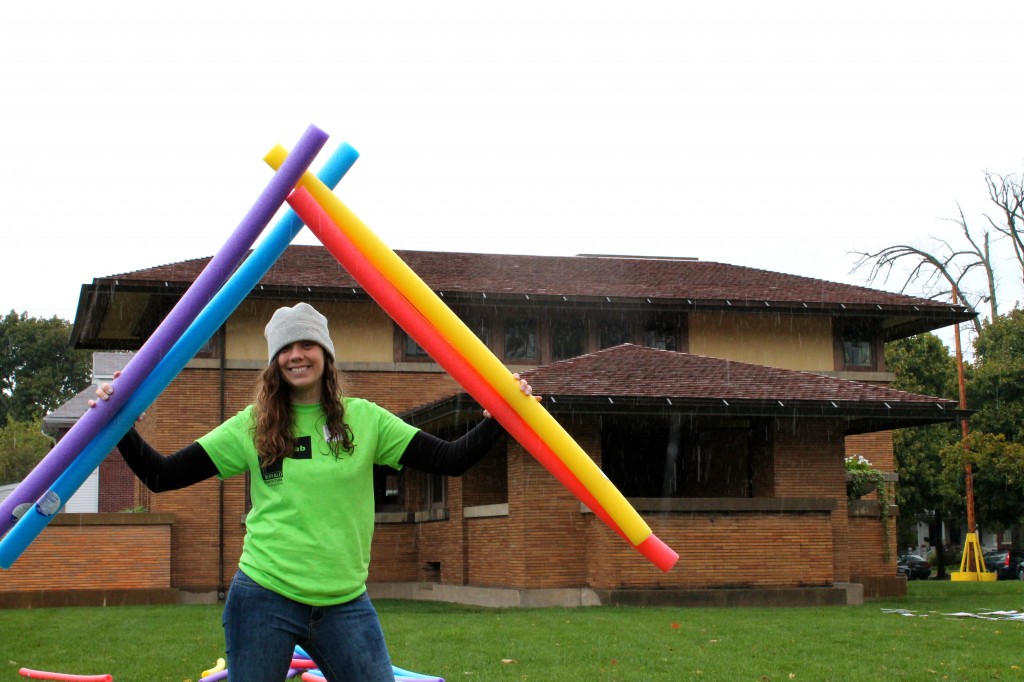 We could go on about how great and talented Linsey is, but don't take our word for it…
"Linsey has demonstrated professional acumen, leadership, and integrity which belie her Associate status. Coupling those skills with her exuberance and commitment, Linsey has become a catalyst for betterment both locally and nationally." – Timothy M. Rider, AIA, LEEDAP: AIA Buffalo/WNY President Elect

"Linsey is untiring in her efforts in the professional and community level. I envision her contributions to continue and see her as a driving force in Architecture." – Paul McDonnell, AIA: Director of Facilities, Buffalo Public Schools

"She has shown herself to be incredibly bright, fully engaged in the world around her, and a staunch advocate for the role of architecture in making a better world. She demonstrates through her leadership a deep passion for our profession and the role of the architect in education and community life." – Robert G. Shibley FAIA, AICP: Professor and Dean of UB School of Architecture + Planning

"Linsey Graff is special. She is an exceptional leader and team member. Her passion and energy and contagious, making her a very effective communicator. Linsey has the potential to be a leader at any level of the AIA and in her workplace. Whichever path she chooses, I am sure that she will have a profound impact." – Kelly Hayes McAlonie, AIA: Director, Capital Planning Group