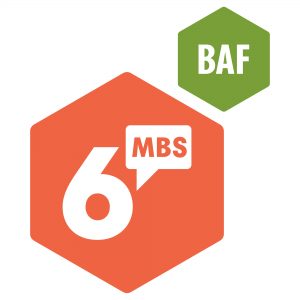 What stories will be told?
6Mbs is an informal and fun gathering featuring presentations by esteemed speakers from diverse cultural disciplines. Speakers present their building story through 18 images. The total time allotted for each slide is 20 seconds and, as the slide changes after 20 seconds, so does the related verbal content. Hosted by guest emcee Michael Anderson, principal of Abstract Architecture, you'll never know what will be said!
This edition will be held at Artisan Kitchen and Baths at 200 Amherst Street in Buffalo. It will also feature a raffle of a custom art piece by Modern Decay.
Your $5 entry fee gets you light refreshments provided by Fat Bob's Smokehouse and Paula's Donuts. A cash bar will be available.
All proceeds go towards BAF's educational programs.