"Tell me and I forget. Teach me and I remember. Involve me and I learn." – Benjamin Franklin
Architectural concepts offer a unique way to teach basic core curriculum standards. Architecture is multi-disciplinary and incorporates subjects such as math, history, science, fine arts, technology and logic as well as rudimentary design concepts such as form, color, texture, and pattern. Students achieve a unique type of learning that is hands-on and encourages creativity while exploring tasks.
Below are resources developed by local architect/teacher teams from our past programs. Check back often for additional activities and lesson plans to use in your own classroom.

Check out our Pinterest page for Architecture related lessons!
Having a Career Day?
If you are interested in having an architect visit your school to give a Career Day presentation, please let us know!  Our education volunteers are happy to share their experiences in the profession of architecture with aspiring architects in Western New York.  Click here to request an architect!
Recommended Reading List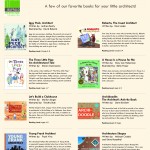 Click here to download a few of our favorite books for your little architects!
Activity Worksheets