BAF encourages the Western New York design community to dedicate one percent or more of their working hours to Pro Bono Service in the public interest without expectation of a fee or with a significant reduction in fees. BAF proudly sponsors the Pro Bono Publico Award in recognition of exemplary pro bono services provided to not-for-profit clients by architects or allied practitioners, hosts community oriented Design Competitions whose rewards are greater than the investment made, and plan events that bring design professionals and community group leaders together through an inviting and productive environment to match design needs with design services.
Pro Bono Publico Awards Program
Buffalo Architecture Foundation is the proud sponsor of the Pro Bono Publico Award in recognition of exemplary pro bono services provided to not-for-profit clients by architects or allied practitioners in construction, engineering, interior design, landscape architecture and planning. This award is presented at the annual AIA Buffalo/Western New York Service Awards and Design Awards events and honors achievements in Design Excellence and Distinguished Service.
Nominations for 2023 are due by 5PM on September 21, 2023.
For full submission criteria, please reference the Entry Procedures. Applications will be accepted online here: Nominate a Pro Bono Project .
We thank all volunteer architects in advance for your dedication to our community and inspiring us all!
Design-Build Competitions
Buffalo Architecture Foundation began hosting design competitions in is the proud with the creation of the Little Free Library Design Competition with the goal of increasing literacy in undeserved neighborhoods in Buffalo, encouraging national and international participation in BAF's Pro Bono Mission by asking for innovation for a meager stipend, and increasing BAF's visibility in the area. The success of our first project begot subsequent projects.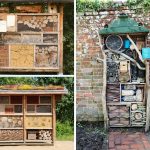 In honor of Garden Walk Buffalo's 25th Anniversary, BAF and Gardens Buffalo Niagara are asking entrants to design, construct, and deliver a functional, contemporary pollinator house to be auctioned off to support both GBN and BAF's programs. The spirit of the competition seeks to bring awareness to the wide array of pollinators in Western New York. This competition aspires to generate awareness of pollinators of all types and challenge the notion of how these Pollinator Houses can or should look. The competition also encourages all to participate by becoming designers and advocates for these critical animal partners.

This was an Open, Two-stage, Design Competition to design, construct, and install a contemporary book shelter in underprivileged neighborhoods in Buffalo, NY. BAF received two-dozen entries from 4 countries and 7 states, of which six designs were selected through a juried selection process. One submission was received from the Buffalo and Erie County Public Library, a partner in this endeavor who will also supply our LFL's with books for up to two years. Together our 6 libraries put 750 volumes into the community on a daily basis.
---
Why I do Pro Bono?
Carmina Wood Design | Recipient of the 2022 Pro Bono Publico Award in Design Excellence, Buffalo History Museum Penfold Portico:
"Actively engaging and assisting in the renaissances of the communities we work in is fundamental to the culture of Carmina Wood Morris, specifically our hometown where our entire staff works and lives. When opportunities arise to work for a great client amongst a respected team on a community enriching project, how do you say no? Add in project alignment with firm skill sets and inherent staff passion, such as preservation of historic Buffalo landmarks, like the Buffalo History Museum. It was truly an honor to be involved and play an instrumental Pro-Bono role, guaranteeing that every dollar raised was used to repair and restore this landmark and only remaining building from the Pan-American Exposition of 1901."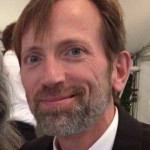 Michael Gelen, Inkwell Studios | Recipient of the 2014 Pro Bono Publico Award in Design Excellence with Brian McAlonie, Thinking Outside the Square:
"I think its important for creatives to accept and even seek out pro bono work. Pro bono projects tend to bring together people with true passion and energy, and reconnect us with the enthusiasm that brought us to our respective fields."
Flynn Battaglia Architects | Recipient of the 2014 Pro Bono Publico Award in Distinguished Service
"Providing Pro Bono services aligns with Flynn Battaglia Architects support of preserving and enhancing the City's fabric through projects of all sizes. It allows us to connect with passionate individuals who have undertaken a project at a grass root level, provide them guidance and a path toward their end goal."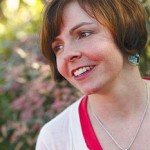 Joy Kuebler, RLA, ASLA | Recipient of the 2013 Pro Bono Publico Award in Distinguished Service with Catherine Faust, Marika Frankenstein and Melissa Leopard
"Pro-bono projects allow us to share knowledge about our profession and improve the quality of life for communities that may not otherwise have an opportunity to really see the value of our profession."
Hive City Team | Recipient of the 2012 Pro Bono Publico Award in Design Excellence
"The design and fabrication process of Elevator B proved to us that nature and the environment are a vital role in not only architecture but the redevelopment of our cities. Completing this project was extremely fulfilling, to see the colony grow and to also see the impact it has had on the surrounding site."
Scheid Architectural | Recipient of the 2012 Pro Bono Publico Award in Distinguished Service
"Scheid Architectural is thrilled to be able to work with St. Luke's Mission on their Gospel Village project. This opportunity allows us to give back to an under served population and strengthen a Buffalo community."
Matthew D. Zinski and Michele Han | Recipient of the 2011 Pro Bono Publico Award in Design Excellence
"Providing pro bono services for clientele otherwise under-served by architecture has helped us spread the positive influence of good design. Additionally, we have had the opportunity to learn from a new perspective working in unique, collaborative partnerships."
Robert E. Stark, AIA | Recipient of the 2011 Pro Bono Publico Award in Distinguished Service
"Working with this group, not only allowed our firm to contribute to the community in a meaningful manner, but also, created for us, the opportunity to build relationships with a great group of people. We also, really had a lot of fun."