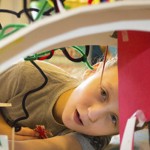 At the forefront of BAF's community outreach is the award-winning Architecture + Education program, an innovative collaboration between local architects and Buffalo Public Schools, utilizing architecture to teach students math, science, history, art and technology within Common Core curriculum.
Every building has a story. The intriguing architecture of our community is celebrated through Building Stories — BAF's multi-media project documenting and sharing profound individual experiences with architecture, construction, landscape and planning throughout Western New York.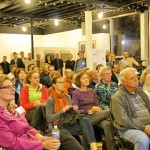 6Mbs is an informal and fun gathering featuring presentations by esteemed speakers from diverse cultural disciplines. Speakers present their building story through 18 images. The total time allotted for each slide is 20 seconds and, as the slide changes after 20 seconds, so does the related verbal content.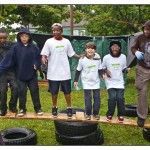 Buffalo Architecture Foundation is the proud sponsor of the Pro Bono Publico Award in recognition of exemplary pro bono services provided to not-for-profit clients by architects or allied practitioners; and a biennial Meet and Match event that brings design professionals and community group leaders together through an inviting and productive environment to match design needs with design services.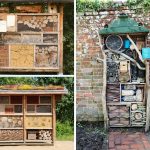 In honor of Garden Walk Buffalo's 25th Anniversary, BAF and Gardens Buffalo Niagara are asking entrants to design, construct, and deliver a functional, contemporary pollinator house to be auctioned off to support both GBN and BAF's programs.  The spirit of the competition seeks to bring awareness to the wide array of pollinators in Western New York.  This competition aspires to generate awareness of pollinators of all types and challenge the notion of how these Pollinator Houses can or should look. The competition also encourages all to participate by becoming designers and advocates for these critical animal partners.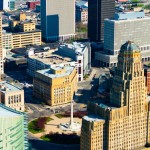 In celebration of World Architecture Day, which is celebrated internationally on October 6, 2014, the Buffalo Architecture Foundation will be holding a weeklong celebration of Buffalo's architecture and its influence on our community and daily lives by providing programming during September 29-October 4, 2014.