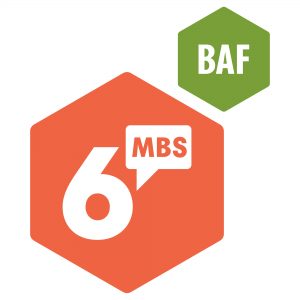 6 Minute Building Stories, or 6Mbs, is part of a larger Building Stories dialogue. 6Mbs is an informal and fun gathering featuring presentations by esteemed speakers from diverse cultural disciplines. Speakers present their building story through 18 images. The total time allotted for each slide is 20 seconds and, as the slide changes after 20 seconds, so does the related verbal content.
Tickets: $5 at the door / Cash Bar.
Confirmed Speakers include:
Sarah Battaglia: CEO, Olive Ridley Paints
Scott Donovan: Owner, Blackbird Cider Works
Maggie Hamilton Winship: Co-Owner, BuildUp Buffalo
Christine Hausrath: Building Education and Trades Program of Tonawanda
Ginny Leary: Zero Waste Buffalo
Christiana Limniatis: Director of Preservation, Preservation Buffalo Niagara
Bernice Radle: Owner, Buffalove Development
Crystal Surdyk: YIMBY Buffalo, Design to Live Sustainably (d2ls)
View past speakers on our YouTube channel.